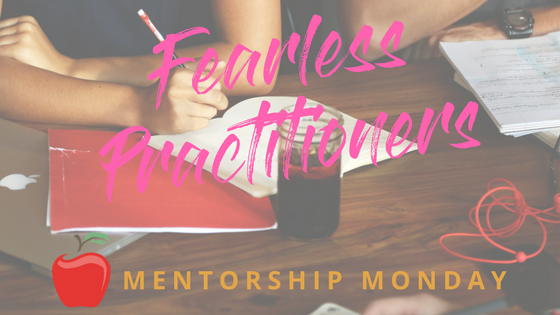 Let's Talk About Money
Have you felt like you are NOT supposed to talk about money or even ask your clients to pay? When I was first starting my practice, talking about money was a huge fear of mine! To ask clients to pay me was always the part of the session I dreaded.  I would fantasize about what it would be like to have a front desk person who could ask for money and be the "bad" person.  I do NOT want this for you. In this blog post, we are going to be talking about being okay with talking about money and not letting it be an excuse to shy away from and break down that fear mindset around money so you get paid like BOSS!
Using Money as an Excuse
Let's first be real. We all have some kind of belief or mindset around money. No judgments on what your personal views and beliefs are around money or where they come from. Thats, not the point here. Yet, I have noticed our own beliefs and hang-ups can translate to our clients even without us knowing it. Don't assume anything about your client's money situations. You are putting your own issues around money on your clients and that you might be able to afford you. This might look or sound like -" I could afford to see myself- so I am sure my clients feel my session price is too high." Today, I want you to stop using your personal money belief as an excuse on not getting paid what you are worth.
Just to play the other side of that argument, let's say your client scoffs at your fee. First, they might not fully understand all that you are offering. Second, they might not be ready to change and they are using money and an excuse to get out of working with you. Lastly, they may not be the right fit of a client for you. You don't want to work with a client who is going to be complaining the entire time about the cost of your services.
You Are NOT Begging
Another mindset shift I had to get over is that you are offering a service for your clients, and that service has value. When asking to be compensated for that service it is not begging for money it is normal transactions.  People are delighted to pay when they see your worth and what you can help them with. I am always happy to pay an invoice from my IT person because they truly help me and make my life better by the service they provide. The same goes for you. People want to support you when you help them
Bottom Line on Money Mindset Shift
Be authentic to yourself and know your worth. Don't let fear of others people stuff get in the way of you making a living! 
Did you know that we are opening out iLiveWell Business Academy Basic course NOW?! Sign up now!! Along with this course, you will get ME 😉 I will be in the private Facebook group weekly holding you accountable and walking you through the course. 
Adrien Paczosa is a Business Strategist for Private Practice Owners and Dietitians and helps them grow and scale their practices to six and seven figures.  She is the founder of Fearless Practitioners, the division of her business that offers  business training and coaching to  private practitioners, dietitians and wellness professionals.
Adrien is a Registered and Licensed Dietitian, owner of iLiveWell Nutrition, her private practice with two locations in Austin, Texas and the surrounding counties.
Learn the  Foundations of a Private Practice, a mini course that walks you through the MUST HAVE foundations for starting a profitable private practice.